"I Have Other Assets" – Texas Politician Poses Topless On Oil Well
by Tyler Durden via Zero Hedge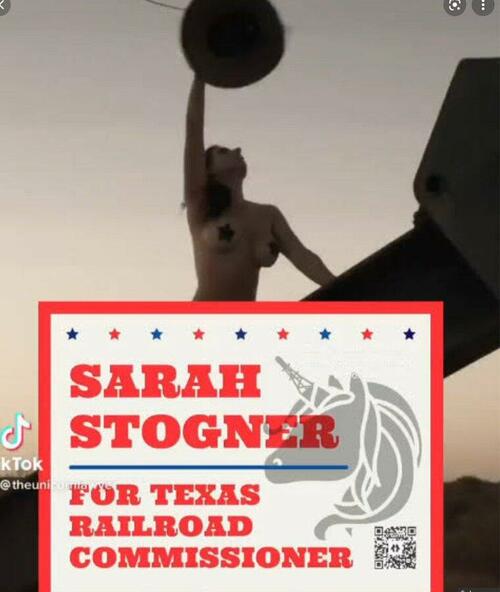 An aspiring 37yo West Texas woman running for the Lone Star state's new railroad commissioner has launched one of the wildest campaign videos ever, according to Houston Chronicle. 
GOP lawyer Sarah Stogner published a five-second campaign video on TikTik on Super Bowl Sunday, featuring her semi-nude atop an oil pumpjack.
Investors Have Given Up on a V-Shaped Recovery, BNY's Young Cautions
"They said I needed money. I have other assets," Stogner, a mother of one, tweeted. 
"How am I supposed to get my platform in front of people without cash money?" Stogner asked a Twitter user who questioned her methods to gain attention.
Stogner has over 15 years of experience as an oil and gas attorney. She is trailing incumbent Wayne Christian, who has a $766,000 war chest. Even though she has limited funds, the video has gained her national attention. 
Fair use excerpt. Read the whole article here.